Members' Newsletter, 17 Dec 2020
Report on the 2020 CSANZ ASM Wellington HUB
Dr Selwyn Wong, Convenor of the Wellington HUB, said that the HUB was well attended by about 60 very enthusiastic participants. It was by far the largest of the HUBS. Te Papa was an excellent venue and watching the stream from Australia was an efficient and effective educational experience. It was enjoyable to see friends and colleagues from around the country. Many thanks to all who spent the time and energy to come to Wellington. Your attendance contributed to a highly successful couple of days.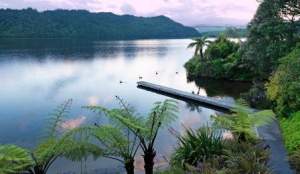 We are delighted to confirm that the 2021 CSANZ New Zealand Annual Scientific Meeting will be held in Rotorua, 16-18 June. At one point we were planning to hold our 2021 ASM in Christchurch but the building completion was delayed due to COVID-19. We have now chosen to return to the stunning attractions and scenery of Rotorua. The venue in Rotorua has worked well for us in the past, and the flight connections are excellent. Key dates will be confirmed before the year end and planning for a comprehensive programme is underway. Save the dates in your calendar and we look forward to getting together again in 2021! Dr Paul Bridgman, Convenor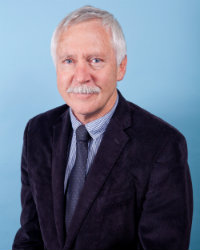 Life Membership awarded to Professor Mark Webster
Congratulations to Professor Webster who was awarded Life Membership in recognition of his outstanding contributions to the Cardiac Society of Australia and New Zealand, particularly during his time as President (2016-2018). The award was announced at the CSANZ ASM prize ceremony at the 2020 Virtual Meeting on Sunday 13 December.
Allied Health and Nurse Members are strongly encouraged to consider applying for continuing professional development scholarships in 2021. The objectives of these scholarships are:
To advance cardiovascular care skills and expertise for the benefit of patients
To support nurse/allied health members providing cardiovascular care or carrying out research
To facilitate the dissemination of best practice in cardiovascular care
To provide support for research, either basic science or clinical research (which must be completed in New Zealand)
2021 Investigator Awards and Traveling Scholarships
Here is a link to preview the 2021 investigator awards' guidelines for entrants and traveling scholarship application information for the CSANZ NZ ASM in Rotorua. Once registration opens, Members are invited to consider applying for the scholarships. Email your application to Kate.
The New Zealand Committee welcomes input from all New Zealand members, and looks forward to a working with you collegially in the coming year.