Members' Newsletter, December 2021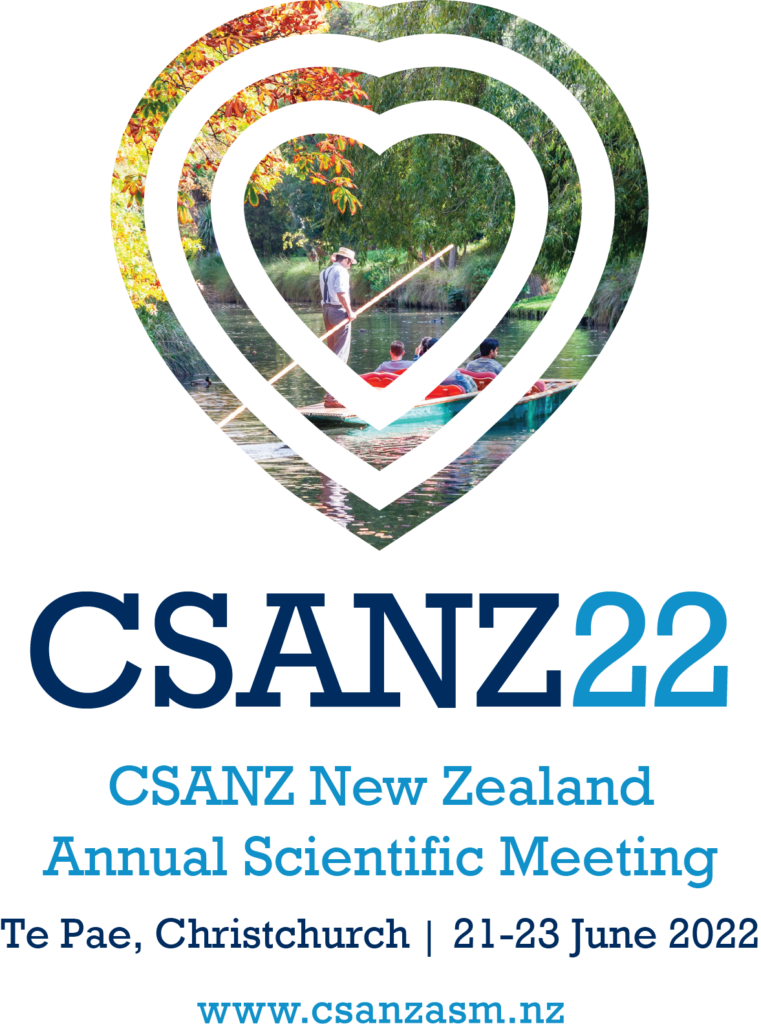 2022 New Zealand ASM
The NZ Committee is delighted to confirm that the 2022 CSANZ New Zealand Annual Scientific Meeting will be held in Ōtautahi Christchurch at Te Pae Christchurch Convention Center, 21-23 June. The call for abstracts is now open and registration opens on 13 December. Early bird registrations close on 26 April. The Executive Office will email members with application forms for traveling scholarships for support to attend.
We appreciate your ongoing support and look forward to welcoming you to Ōtautahi Christchurch in June!
Dr Nick Fisher, Convenor
Call for Nominations for the NZ Cardiac Medal Award
The NZ Committee has opened nominations for the NZ Cardiac Medal to be awarded during the ASM. This award is for a member of the Cardiac Society who has made an outstanding contribution in New Zealand by making heart care better for New Zealanders. Nominations close on 1 February 2022. Click on the link above to get a copy of the application form and terms of reference.
The New Zealand Region of the Society is proud to host the 70th Anniversary meeting at the Gold Coast Convention Centre 11-14 August 2022. New Zealand members are strongly encouraged to consider submitting abstracts in the following categories.
Allied Health and Technology Prize
Cardiac Imaging Prize
Cardiovascular Genetic Diseases Prize
Cardiovascular Nursing Prize
Clinical Trials Prize
Heart Rhythm Prize
Heart Failure Prize
Indigenous Health Prize
Paediatric and Congenital Prize
Prevention Prize
Find out more here.
New Zealand Allied Health and Nurse Members are encouraged to apply for continuing professional development scholarships in 2022. The objectives of these scholarships are:
To advance cardiovascular care skills and expertise for the benefit of patients
To support nurse/allied health members providing cardiovascular care or carrying out research
To facilitate the dissemination of best practice in cardiovascular care
To provide support for research, either basic science or clinical research (which must be completed in New Zealand)
To provide funding for a relevant course of education advancing the applicant's professional development
Membership Subscriptions and Office Dates
Membership subscription notices will be sent out in December. However, as the NZ Office is closed from 17 December-17 January, receipts will be sent out after 17 January 2022.
The New Zealand Committee wishes you well over the Summer holiday period. We welcome input from all New Zealand members and look forward to a working with you collegially in the coming year.