CSANZ 2022 Indigenous Health Prize Winner
… and the winner is… New Zealand Cardiac Society member Dr Keriana Kingi-Nepe! Dr Kingi-Nepe presented the findings of a study titled The Impact of Sacubitril-Valsartan (S-V) on Te Tairāwhiti (Gisborne and East Coast) Region. You can read the abstract in the Heart Lung and Circulation journal here.
Warmest congratulations and thanks to you Keriana, and to your fellow investigators, for showing that the initiation of S-V for HFrEF had a favourable impact on the symptoms, biomarkers and LV function in the high-risk population of Te Tairāwhiti.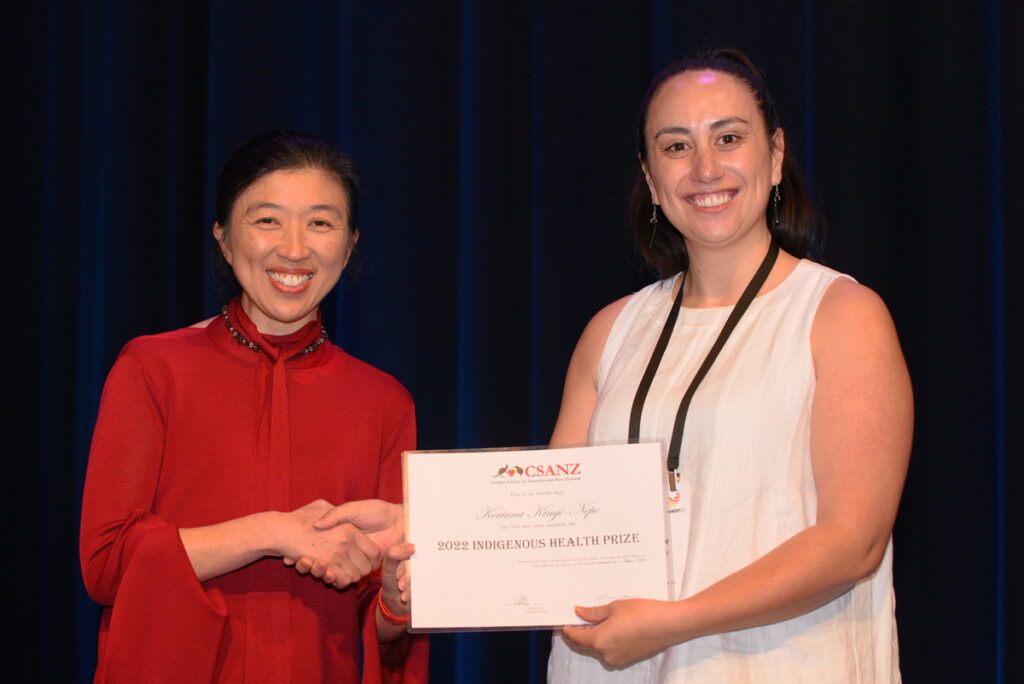 Pictured, Dr Keriana Kingi-Nepe receiving her certificate from outgoing CSANZ President Professor Clara Chow.